Manufacturer

OlhaARTS
Availability:

In Stock

Product Code:

DrE_stand11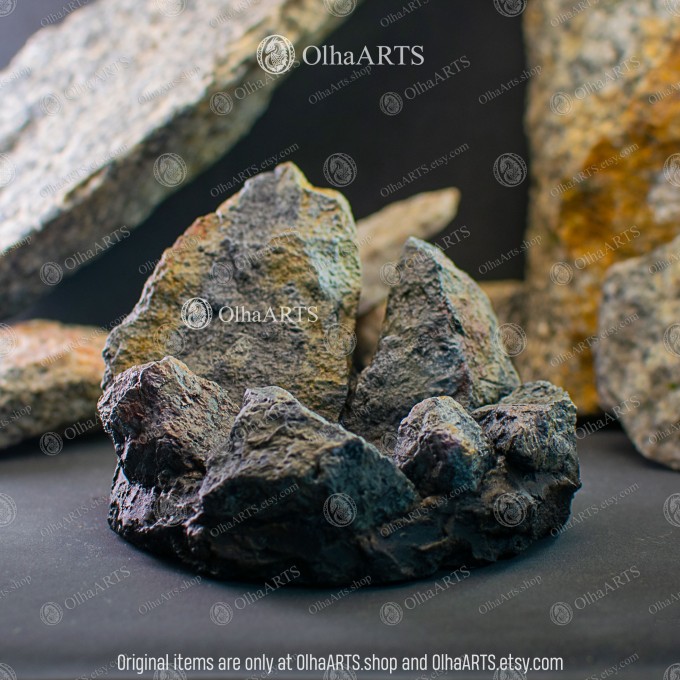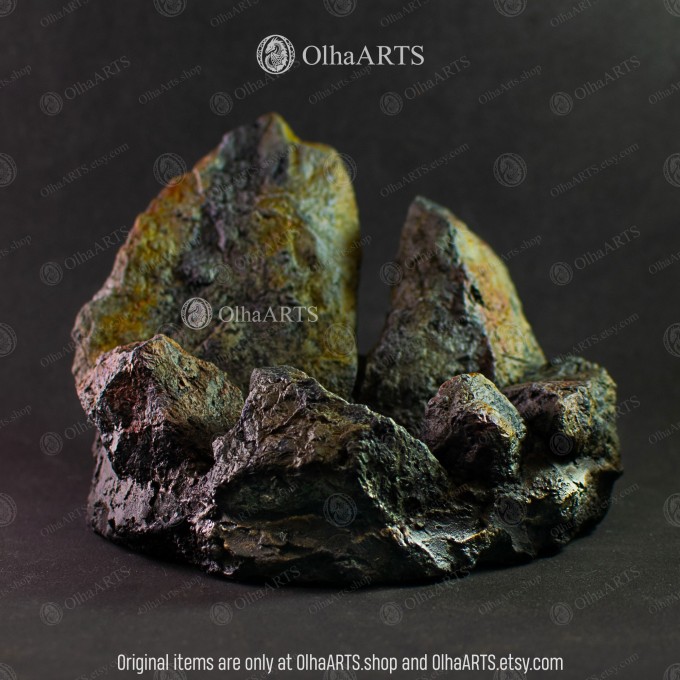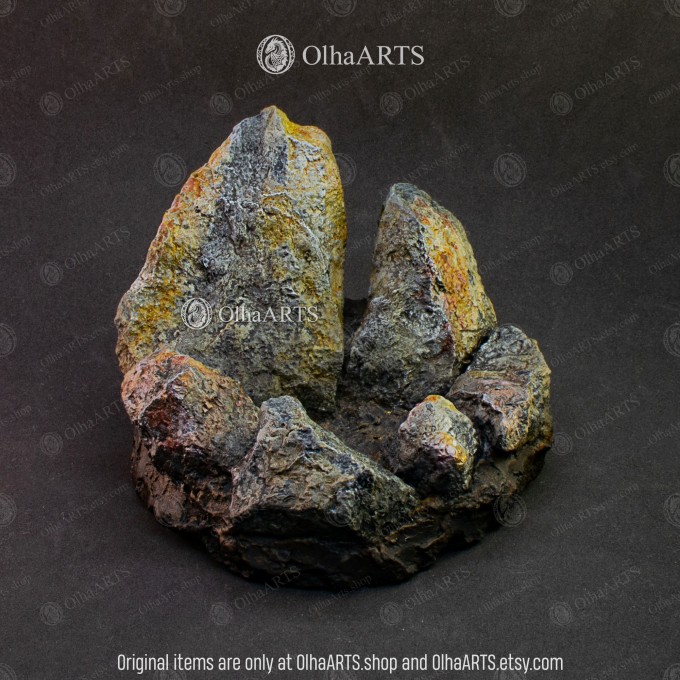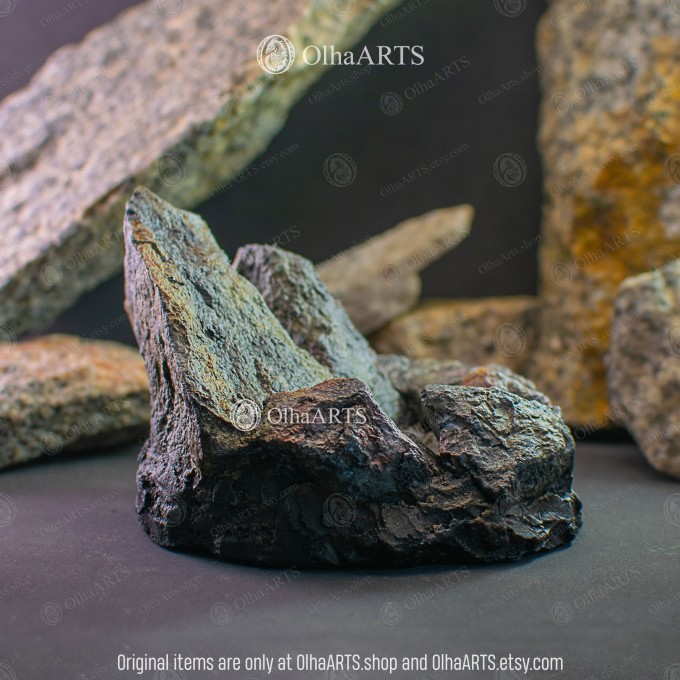 Description
The Stone Nest for Dragon and Dinosaur Eggs is a cool addition to any collection of mythical creatures or prehistoric relics. Made of polyurethane resin, this nest imitates a natural rocky formation where a dragon or dinosaur might have laid its eggs. The nest is intricately detailed and presents a rough, textured surface that gives it a natural look. Measuring approximately 3.5 inches in diameter, it accommodates a variety of egg sizes, making it ideal for display purposes. Whether you're an enthusiast of dragons or dinosaurs, or simply appreciate the allure of ancient and mystical creatures, this Stone Nest is sure to add a touch of elegance and intrigue to your collection.
PARAMETERS:
9 x 9 x 7 cm ( 3.5 x 3.5 x 2.7 in )
MATERIALS:
Polyurethane resin, painted with acrylic paint.